How to finally get your attic organized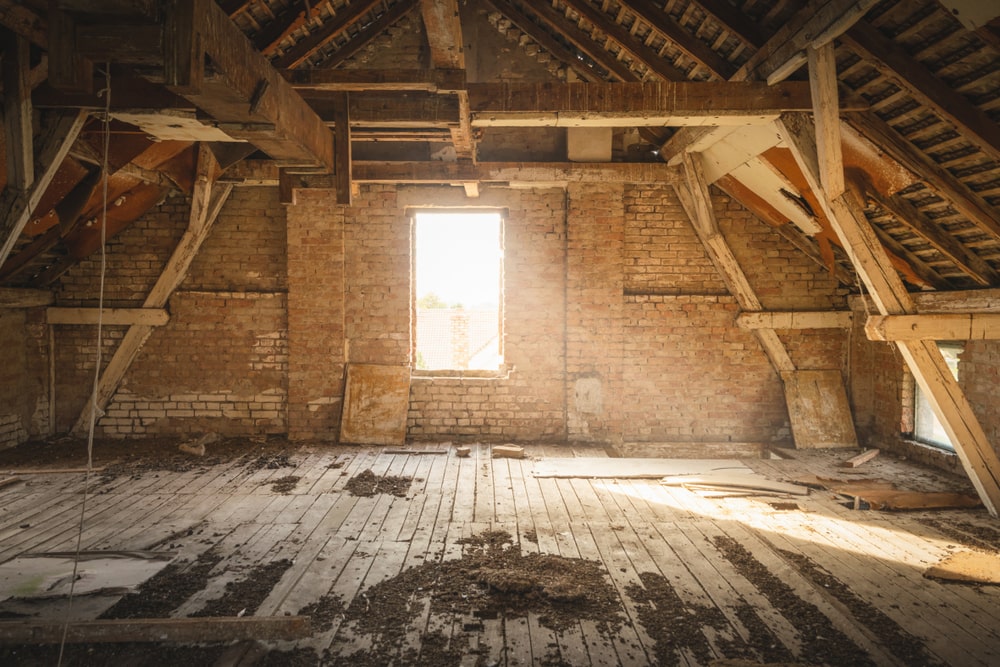 Attics can be equal parts fascinating and overwhelming, full of treasures and trash that have accumulated over the years. If it's gotten to the point that you've been avoiding your attic, though, it's probably time to clean it out. It's a big job, and hard to know where to start, but we've been cleaning out attics for years and have a few tips to help you get started.
Over the years, clutter in attics can accumulate to the point where there is barely any room to move. And to be honest, attics are dusty, hot, hard to access, and a little dark and creepy, making most of us put off the job as long as possible. Before it gets too hot here in California, though, you can tackle this job in a day and enjoy the feeling of getting rid of the things you don't want while organizing what you do.
If your attic can be hot and stuff, try to schedule your time up there for early in the morning when conditions will be best. Take a good light and a fan with you. Most attics don't have electrical outlets so you'll need to use a long extension cord, but believe me, it'll make the process much easier if you're comfortable and can see all the way into the back corners.
Start by separating the contents of the attic into separate piles or spaces:
Junk / Trash
Donations or things to give away
Keepsakes or family treasures
Articles to be used
Decide what stays in the attic, what will be moved back into use in the home, and what needs to be thown away, donated, or recycled. Give as much of the space as you can a good cleaning, removing dust and debris, checking for any water leaks that may damage your stored items, and any sign of infestations. Leave the things that will stay in the attic organized and labeled for easy access later on.
Now it's time to get the trash, donations, and other things out of the attic. This is hot, dirty work, and can be hard to do if you're talking about heavy boxes, furniture and other things that will be awkward and hard to remove from the attic. Using a professional junk removal service is just what you need for quickly removing items from the attic then taking them for recycling, donating, or just to the dump for you. It's much easier, cleaner, and more efficient to have someone helping you who is experienced and knows what to do with each item. And very budget-friendly, saving you time and energy that you could devote elsewhere.
Be Junk Free offers attic and crawl space junk removal services for homes and businesses in Visalia and throughout Tulare County. Give us a call at (559) 786-0937 to learn more about our services or for a free quote. We're here to help!