Junk Removal in Dinuba, CA
The full-service Dinuba junk haulers you have been looking for work at Be Junk Free. They're strong, professional, and always happy to see you!
FULL-SERVICE DINUBA JUNK REMOVAL
What's the first thing you think of when someone mentions Dinuba? Is it the small-town charm? Downtown? The farmer's market? Chances are, you don't think of junk. That's because we keep the town clean with our Dinuba junk removal services!
But who are we? We're Be Junk Free, a locally owned and operated junk removal business. What we want to do is provide our community clients with fast and reliable services. Let's begin!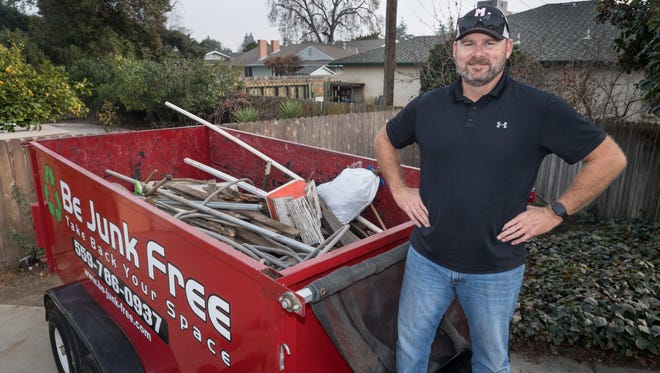 Why Be Junk Free?
What makes Be Junk Free the premier source of professional junk removal services in your community? We're so glad you asked.
Friendly pros. Our staff members are all fully trained experts who know what it takes to do junk removal right. Additionally, they're always happy to serve you.
Fast service. We know you don't want to spend all week getting rid of junk. That's why we remove it fast. You can even get a same-day or next-day appointment.
Eco-friendly. Producing endless landfill waste isn't exactly something to be proud of. That's why we strive to recycle and donate as much junk as we can.
Affordable. Perhaps best of all, we provide our clients with inexpensive prices so they can get the services they need without sinking their checking accounts!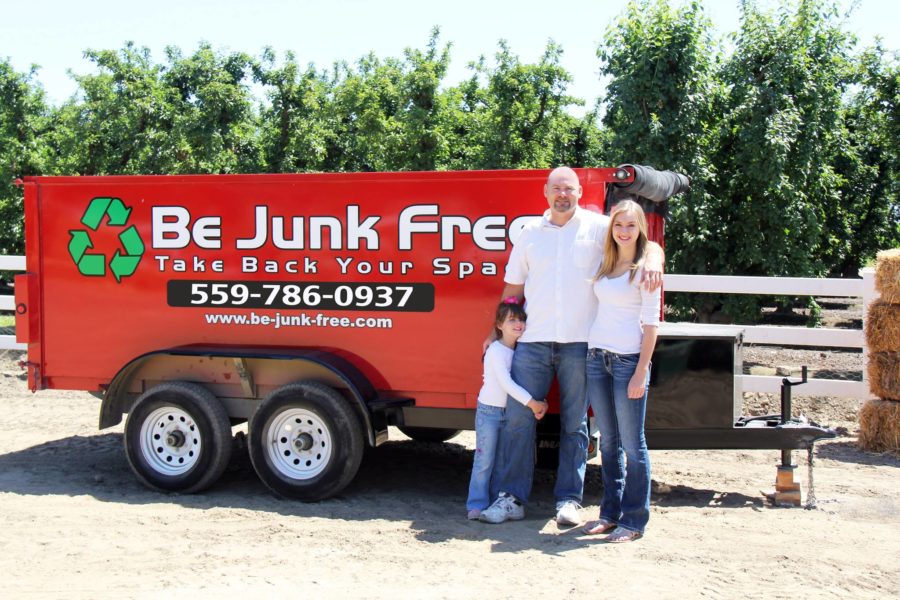 Cost of Dinuba Junk Removal
What makes our prices so affordable? Let's discuss.
Local savings. Franchises have to calculate their expensive franchise fees into their prices. Not us. We're a small business!
No hidden fees. There are no hidden fees. Instead, all of the necessary charges are calculated into your upfront quote.
Volume-based. We don't use rocket science to calculate our prices. It's simply based on how much truck space your junk uses.
Our Dinuba Junk Removal Services

ITEMS WE TAKE
Carpets and Rugs
Clothing and Toys
Exercise Equipment
Electronics and TVs
Play Equipment
Old Decorations
Bagged Trash
Recyclables
Books and Magazines
The Dinuba Junk Removal Process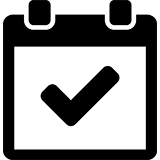 SCHEDULE NOW
We want to hear from you, so don't wait to reach out to us! You can contact us by either clicking Book Now or dialing 559-786-0937.

UPFRONT QUOTE
Upon our arrival, we will take a look at all the junk you want to get rid of, then prepare an upfront quote for your approval.

GOODBYE JUNK!
After you have approved our quote, we'll work hard to take all your junk and make it disappear into the back of our truck.
Reviews
Mike was awesome. I had a garage full old furniture and boxes of junk I wanted to get rid of. He came the same day and was in and out quickly. Great price and very friendly service. 10/10 recommend!

Mike has helped me on several occasions with junk removal and furniture removal. He has always done a great job for a very reasonable price. Today he cleaned out my gutters and power washed my driveway and sidewalks. I can't believe how much dirt was in those gutters! I highly recommend Mike Tyler! Give him a call!

This Company is beyond Amazing! I had a Cal King mattress removal done the 1st time. Arrived same day. Today I texted them and had a garage, backyard and huge freezer appliance removal done. So convenient and fast. I will call them for any removal I need in the future. I definitely recommend them. 5 Stars all the way!

The two men that came were professional, got the job done quickly. I thought they would have to make more than one trip, but the trailer held more than one would think. Awesome Job, very happy!

Mike was super friendly and did a great job at a very reasonable price…. will definitely use this company again! Thank you Be Junk Free!

The service was excellent. Mike was reliable and pleasant. He handled things quickly for us. The storage unit was a disorganized mess, but he made it all go away for a reasonable fee. We will call him again for our garage that has never seen a car.

Great help when my dad needed a ton of random junk removed. A real nice guy and fast worker, before we knew it the drive way of couch, table, chairs, etc. was gone! Great price too!

Everything gone within 20 minutes, very satisfied. Quick and awesome service. Called yesterday, everything removed today !!