Hot Tub Removal in Visalia, CA
It's easy to get rid of an old hot tub with Be Junk Free. Give us a call, and we'll be there soon!
Leave a Google Review for a  

$20 Discount!
LOCAL HOT TUB REMOVAL
If you live inside of near Visalia, CA, then you probably know quite a few people who own a hot tub! They're great ways to relax. However, if you're on this page right now, you might be looking to get rid of a hot tub… and it's not always easy to demolish a hot tub. Fortunately, you don't have to do this strenuous work on your own. Instead, contact Be Junk Free to schedule easy hot tub removal today!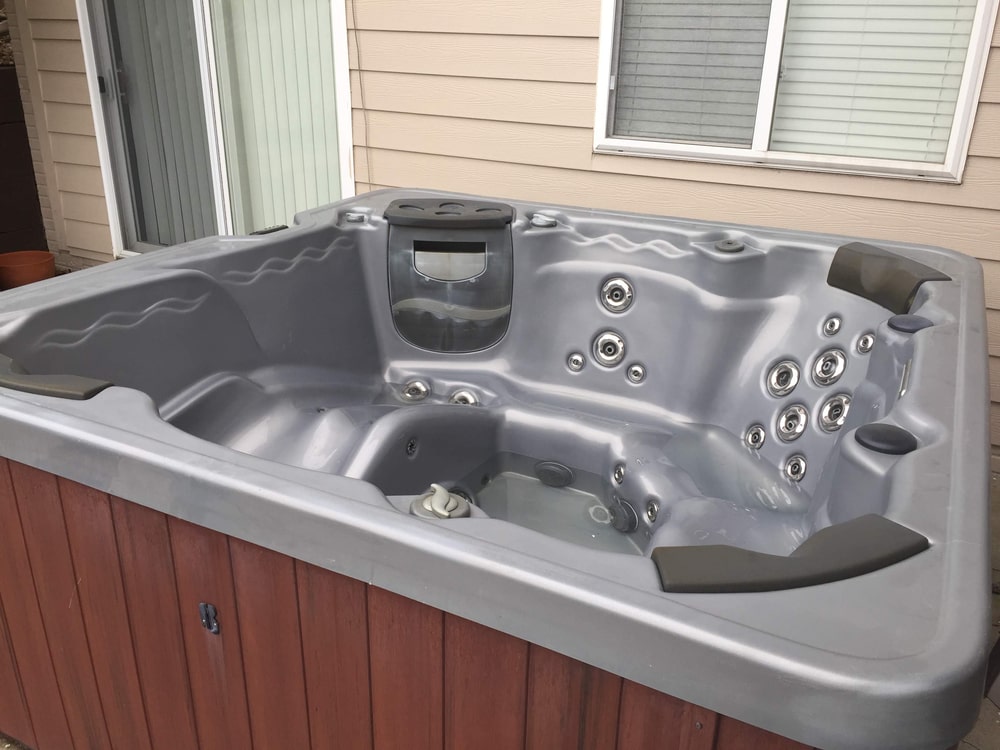 Why Us for Hot Tub Demolition?
Removing a hot tub isn't just difficult work. It can even be dangerous if the correct precautions aren't taken, especially for those who are demolition beginners. In other words, you don't want to do this removal project on your own, and you don't want a team of rookies handling it, either. That leaves you with the best option: Be Junk Free! Our hot tub removal crew has disassembled, demolished, and cleaned up more hot tubs than we can count, and we're fully insured to boot. No hassles, no worries, and no liability on your part. We'll serve you right!
The cost to remove a hot tub doesn't have to be so overwhelming, either. Be Junk Free is proud to offer reasonable pricing for demo jobs based on how much labor we provide and how much debris we haul away when it's all said and done. Now you can get rid of a hot tub without getting rid of all your cash, too!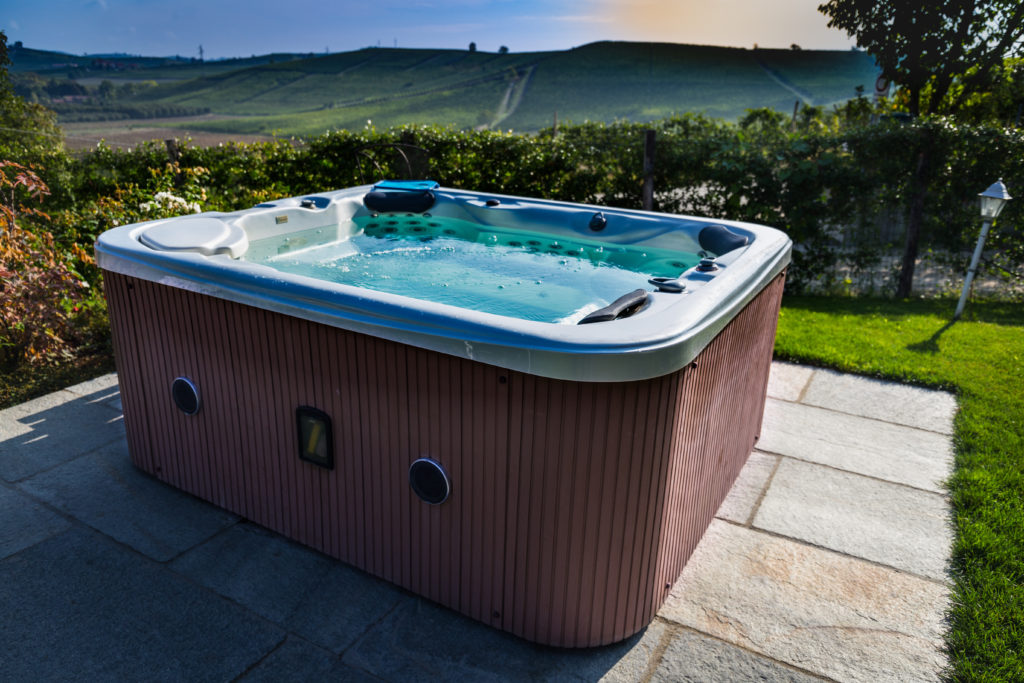 How It Works
Please, before we arrive, make sure that the hot tub has been disconnected from power and plumbing. Also be sure to drain the tub to make our job easier!
Since you've followed the previous step, we will be able to leap right into action upon arrival. Accept our upfront service quote, and we'll begin removal right away.
We will lift the hot tub up and haul it away if the job proves to be simple. However, for tougher removal jobs, we have saws, pry bars, and other demo tools.
Whether your hot tub leaves in one piece or several, know we'll clean up the mess and not leave a single trace of the tub behind. Leave disposal to us!
Concrete Base Removal
When your hot tub is removed, in many cases, a concrete slab base might be left behind. Chances are, you don't want to keep this around. Well, we're ready to remove it for you! Using sledgehammers, diamond saws, and protective equipment, we can knock that concrete out of place and load it into our truck. That way, you can plant grass, add a flower bed, or do something else with the newly freed-up space.
We also take on many other kinds of light demolition jobs. Learn more about our demo services here.
About Us
Be Junk Free strives to be the go-to solution for any and all junk removal problems in Tulare and Kings Counties! Homeowners and business owners alike trust us to take on their junk hauling jobs for a variety of reasons. For one, we're fast, and we can be there as soon as today or tomorrow. Secondly, we're affordable, never charging hidden fees. Finally, we're friendly and always looking forward to meeting our clients—including you! Be our next successful job by contacting us today. We'll get rid of your hot tub in record time.
Tubs and Components We Take
Our Main Service Areas [Reusable]
What Our Customers Have to Say
Mike was awesome. I had a garage full old furniture and boxes of junk I wanted to get rid of. He came the same day and was in and out quickly. Great price and very friendly service. 10/10 recommend!

Mike has helped me on several occasions with junk removal and furniture removal. He has always done a great job for a very reasonable price. Today he cleaned out my gutters and power washed my driveway and sidewalks. I can't believe how much dirt was in those gutters! I highly recommend Mike Tyler! Give him a call!

This Company is beyond Amazing! I had a Cal King mattress removal done the 1st time. Arrived same day. Today I texted them and had a garage, backyard and huge freezer appliance removal done. So convenient and fast. I will call them for any removal I need in the future. I definitely recommend them. 5 Stars all the way!

The two men that came were professional, got the job done quickly. I thought they would have to make more than one trip, but the trailer held more than one would think. Awesome Job, very happy!

Mike was super friendly and did a great job at a very reasonable price…. will definitely use this company again! Thank you Be Junk Free!

The service was excellent. Mike was reliable and pleasant. He handled things quickly for us. The storage unit was a disorganized mess, but he made it all go away for a reasonable fee. We will call him again for our garage that has never seen a car.

Great help when my dad needed a ton of random junk removed. A real nice guy and fast worker, before we knew it the drive way of couch, table, chairs, etc. was gone! Great price too!

Everything gone within 20 minutes, very satisfied. Quick and awesome service. Called yesterday, everything removed today !!