Get a head start on spring cleaning with junk removal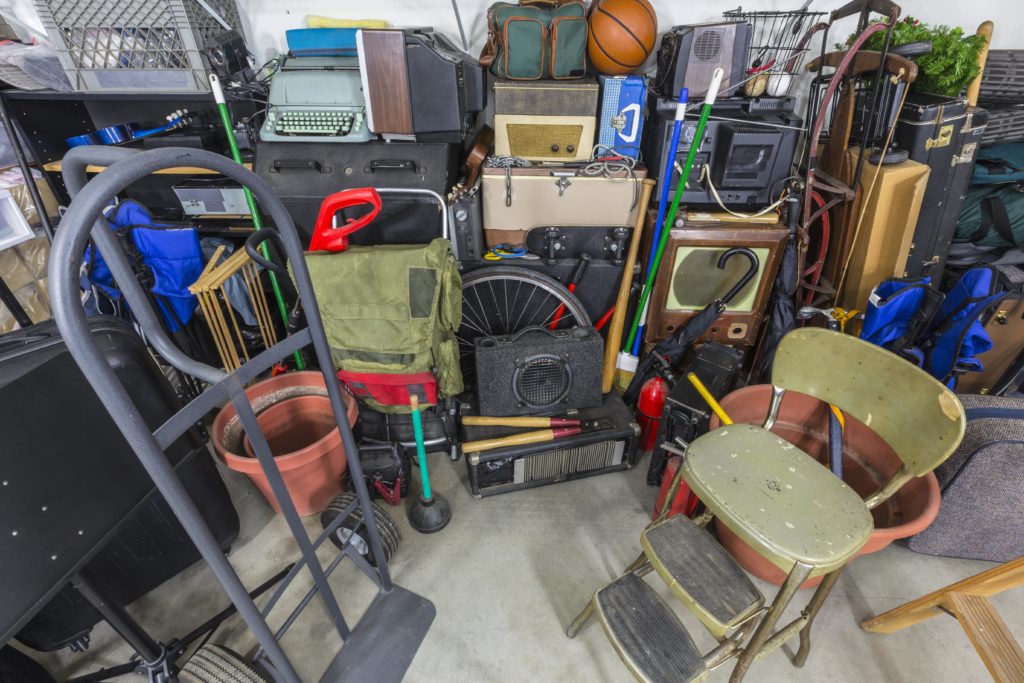 Spring is here and it's the perfect time to get started on your spring cleaning! But before you get distracted by focusing on small tasks and lots of cleaning chores, here's our tip for a big head start: Focus on removing large items and general clutter that you don't need first – and don't forget to ask for professional help getting rid of it.
Unwanted clutter in most homes tends to accumulate in areas like the garage, storage rooms, attics, crawl spaces, and sheds. All that extra stuff sits there gathering dust year-round while it sits on your to-do lists stressing you out. Plus there's the added worry of knowing what's OK to dispose of yourself, and what should be handled by professional disposal services such as e-waste like old televisions and computer monitors.
Removing the clutter before you start cleaning is the smart solution for easier spring cleaning as well. After all, why clean it if you're just going to throw it out? But remember that there is more to getting rid of your junk than borrowing a friend's truck and taking it to a dumpster in the middle of the night. (Which is illegal, by the way!)
A professional junk removal service like ours, Be Junk Free Visalia, can save you time, stress, and even money by removing large, bulky, or potentially dangerous items safely from your property and disposing of them in a proper manner. If you attempt to take your own junk to the landfill, there are the costs of borrowing or renting a truck, the labor of hauling, loading, transporting, and unloading all the junk, gas for travel, fees for landfills and electronic waste disposal, as well as the danger of harming yourself in the process when transporting heavy, rusted, sharp, or broken junk.
To give you an idea of what you can get rid of for your own spring cleaning project, here's a list of items we often help people with for junk removal services in Visalia and the Tulare County area:
Couches, chairs, random furniture
Old mattresses
Appliances and e-waste
Carpet remnants
Rusted or broken sporting equipment, bicycles, children's toys
Spas / hot tubs
Scrap metal
Be Junk Free Visalia is a family-owned company, licensed, bonded and insured, that offers efficient, safe and eco-friendly junk disposal service you can trust. By using our services, you don't need to worry about pickup or disposal of during your spring cleaning project. We can be there when you're ready to start, and make short work of a task that could take you hours to accomplish on your own.
Whether you need our services for one load or many, we'll help you tackle your mess and get your spring cleaning done in one fell swoop, letting you enjoy the feeling of finally checking those chores you've been dreading off your list. No matter what kind of junk you need to get rid of, our junk haulers will work with you to provide efficient and cost-effective solutions for getting your home spring-cleaned and clutter-free in no time. Contact us, or just give us a call at (559) 786-0937, we're here to help.
Check us out on Facebook