Spa Removal – Hot Tub Removal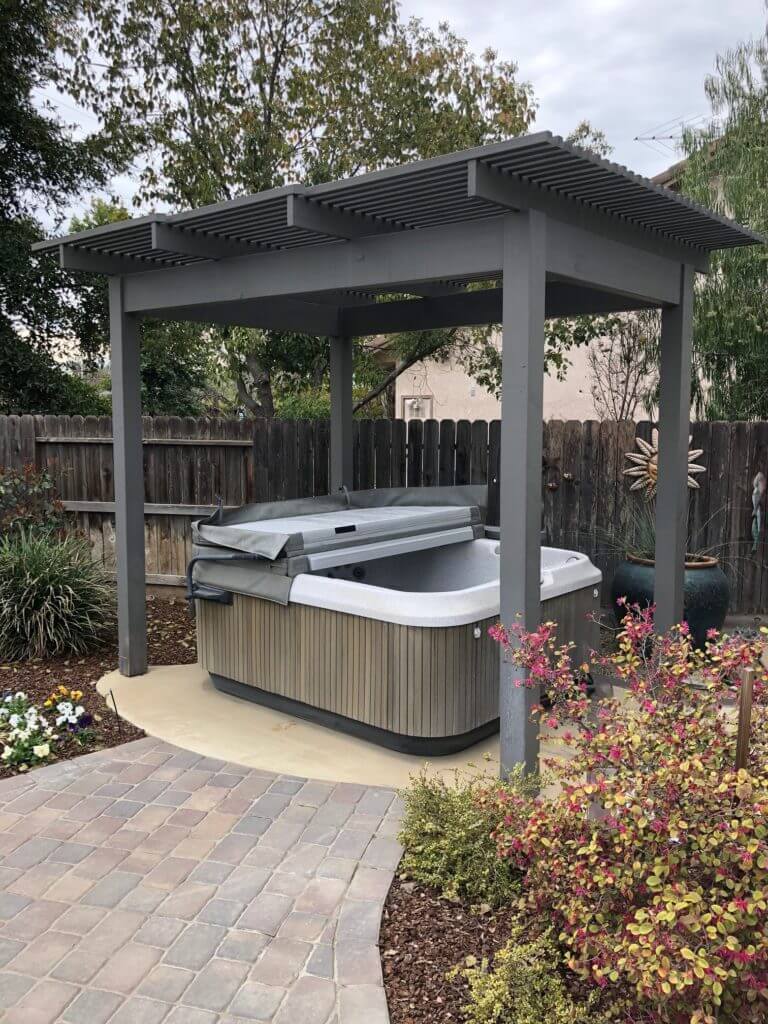 Reasons for Hot Tub Removal and General Junk Removal
Now is the time to clear away all that unwanted junk, including hot tub removal, from your home and property. "Junk" makes the perfect breeding ground for unwanted pests, including spiders and roaches and rats … Oh My!
BE JUNK FREE can help you be pest free, rodent free, and best of all junk free!!!
Have you ever wondered how to get rid of your old hot tub? It can be a rather daunting task, weighing in at over 500 pounds. Then you need a truck and trailer big enough to haul it to the dump. Also, if you have an old spa sitting around, this can be a recipe for mosquito soup! Our professional junk haulers will haul away that old spa and all its parts, leaving you without a worry. Reclaim your space! Be Junk Free offers affordable spa removal services, and many other junk removal services, including:
Appliance Removal
Furniture Removal
Yard Waste Removal
Trash Removal
Mattress Disposal
Television Disposal & Recycling
Garage Cleanouts
Refrigerator/Freezer Disposal & Recycling
Construction Site Clean Up
Construction Waste Removal
Estate Cleanouts
E-Waste Disposal
Foreclosure Cleanouts
Garbage Removal
Attic Clean Out
Useless Junk Removal
And just about anything else you don't want!
Contact us for more information about our hauling & junk removal services or to get a free no-obligation quote! Your cleaner home, business, and environment is only one call away!
Professional Hot Tub & Spa Removal Services Near You In Visalia, Ca.
Jacuzzis and hot tubs are heavy and dangerous if they are not handled with intense care. Be Junk Free professional workers have disposed of hundreds of jacuzzi in Visalia, CA. We have the proficient skills and tools to move your spa over difficult grounds or through a narrow gate – no matter what the place is, we make sure to handle your spa with care and get the job done thoroughly and with all safety measures.
Search for the best spa removal near me in Visalia, CA and feel free to get in touch with us on our number: (559) 786-0937; we will come straight to your house, pick up and load your old spa or hot tub, and haul it away right in our clean, shiny loading trucks. All you are mandated to do is just point! As a bonus, we also try to make every attempt possible to get your old hot tub and spa recycled or get it donated.
Let us know when you are willing for your hot tub removal, book a free estimate and give us a call anytime, and we will be right there to haul it away.
Spa & Hot Tub Disposal Service Near You.
Have you been wondering that your hot tub is not looking so hot? If you've been searching to dispose of your old spa or hot tub, then be ready for some extremely heavy lifting – the typical hot tub usually weighs more than 500 pounds! But you need not worry, for your professional hot tub removal team is experts in their work and performs it flawlessly without any further damage to your hot tub. Search for the best hot tub disposal near me in Visalia, CA, and our team will show up at your office or home; we call 15 minutes before we reach on-site, and there we'll provide you a free estimate based on the portion of space your hot tub takes in our truck. Then, all you need to do is the point, and we will haul all those items into our removal trucks, with no hidden extra fees.
Whatsoever you name it: spa, jacuzzi, or hot tub, we're a pros and proficient team of experts who will assure you can ease and relax while we do all the hard work for you. So reach out to us now and save yourself a whole lot of effort and time with our one-of-a-kind hot tub removal service ready to cater to your needs!