How to Sort Through What's Left After a Loved One Passes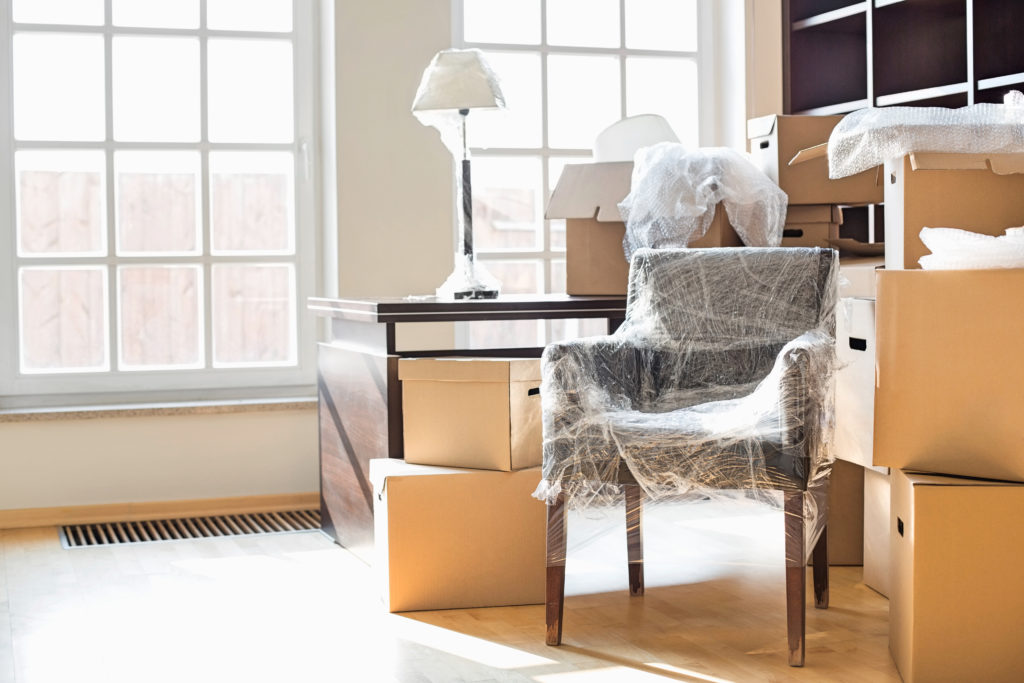 Estate Cleanout Tips
While the passing of a loved one is a natural part of life, it still isn't an easy thing to deal with. It can take a heavy toll on those who must step in to take care of belongings and handle estate cleanout. After treasured possessions are given to their new owners, and legalities are settled according to the deceased's wishes, there are inevitably many odds and ends that need to be taken care of.
Unfortunately, there is always stuff left over that no one wants or knows what to do with. If you're the one in charge of estate cleanout, here are some ideas for tackling this task.
Once valuable items such as legal papers, jewelry, antiques, and collectibles have been taken care of, you'll need to start sorting. We suggest sorting what's left into three categories: Family & Friends, Donate, and Discard.
Family & Friends
This pile is for things that you think someone in the family might want to keep. They could have monetary or sentimental value. These items should be claimed as soon as possible so that you can get down to sorting through the rest. If no one wants anything from this pile, set items aside for donation or put in a storage facility if you think it might have value or be needed in the future.
Donate
Furniture, gently-used clothing, and any other unwanted items that are still in good shape should be donated to appropriate facilities. While it's pretty easy to carry a few bags of clothing to your local shelter, if you've got a houseful of donations, the task can quickly get too big – and too stressful – for an individual to handle. Hiring a professional, such as a junk removal company, will take the physical and mental burden off your shoulders as they can pick up the donations, load them into trucks or trailers, and deliver them to the best locations throughout your community.
Discard
Once you've given things to family & friends and donated others, you're left with stuff that can truly be called junk. You know the things we mean: broken furniture, old clothing, newspapers and magazines, outdated or broken electronics, overflowing garden sheds. Dumpsters can get expensive and often aren't big enough for large items such as furniture, appliances, yard equipment or spas to get rid of. Hauling it to a dump is too hard. Many items are not safe for dumping, and you don't have the manpower or ability to get it there anyway.
Now is the time to turn again to a local junk removal specialist. Just like they take care of donation items, they can also remove unwanted debris. This may include: appliances, furniture, yard waste, spas or hot tubs, mattresses, TV's, and electronic waste. There really isn't much that a junk removal service will not pick up, except for hazardous materials. In that case, contact your city's waste department to find out about the nearest disposal facility.
Be Junk Free can help you responsibly and efficiently decide on appropriate discard or donation options. We also help with all the heavy lifting that comes with this kind of project. We proudly serve Visalia, Tulare, Exeter, Lindsey, Porterville, Hanford, Lemoore and the surrounding communities. We're here to give you or someone you know the help they need when a loved one passes away. Please call us at (559) 786-0937 for free quotes and answers to any of your questions.
Professional House Cleaning Services And Disposal.
At Be Junk Free house clearing services, our professionals provide easy methods of cleaning and disposing of junk of their client's property and make it easy to clear all the junk items and make the area sparkle and shiny with less time and effort, and also at less cost than your range. Whether it is one particular flat clearance or an entire building clearance, we have got you covered with our professional house clearing services, which offer a full-time service to remove unwanted household items, junk piles, and full-service cleaning.
Our company frequently receives big cleaning projects from landlords and estate agents to get their house clearing services done most professionally. We also help them get their property ready for direct rental or sale. We take pride in saying that we provide the best state-of-the-art house clearing services in Visalia city, unlike any other company!
If you own discarded furniture, appliances, garden waste, leftover scrapped metal, construction or renovation debris, and whatever kind of junk you have, we can clear it all for you with our most skilled techniques. We can even clean your property after for you!
Clearing Outhouses Has Never Been More Convenient. All Thanks To Be Junk-free Innovative House Cleaning Ideas!
Irrespective of the situation the property has been left in, we assure our clients that we will remove all their junk and leave their property in the best possible shape ever. Clearing outhouses is indeed a very challenging task, especially when you already have a lot to handle in your life ahead. That is why we are here; with the help of our expert house clearing services, all your neglected properties, derelict and damaged properties, and even flood and fire damaged buildings can be well taken care of. Attorneys also appreciate and admire us because either it is a probate clearance or an estate clearance, we can perfectly complete the clearance effectively and professionally, with minimum instruction.
Reach out to us now and get a free estimate of your house clearing property. We will make sure to live up to the expectations of each of our clients and have their property as new as ever!