Who to Call for Homeless Camp Cleanup or Squatter Cleanup Services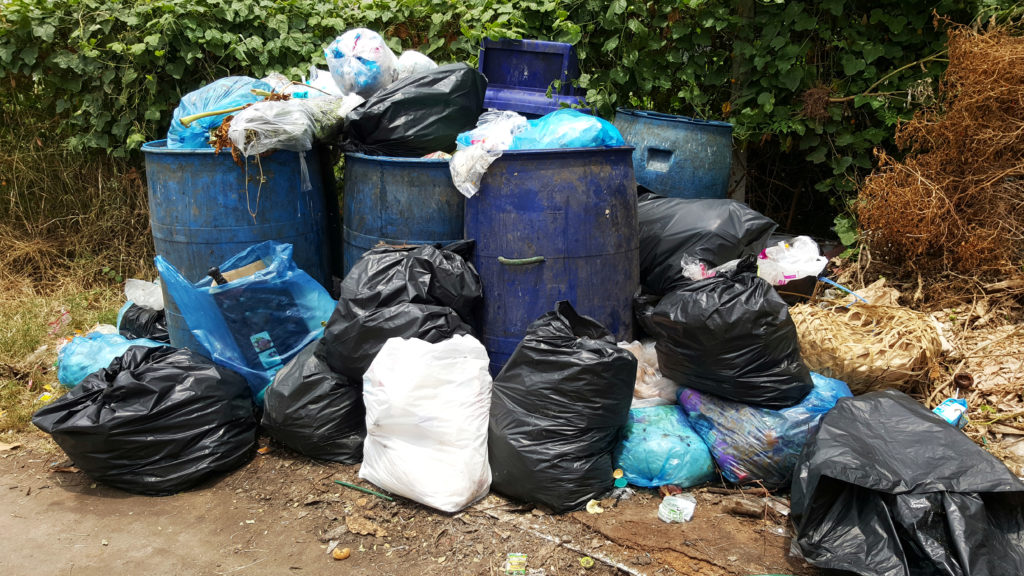 If you are a homeowner or business owner and find yourself in the unfortunate position of having to clean up after squatters or homeless have taken over a property or lot and left it unsafe, there's more to do than just buying a few Costco-sized boxes of heavy-duty trash bags. Homeless camps may be infested with toxic biohazard debris that needs to be disposed of properly. While you are responsible for cleaning it up before allowing people to visit or live in the area, you are also responsible for the safety of those doing the cleaning, which is why it's best to hire a professional with experience in homeless camp cleanup.
In truth, it may not be just the homeless or squatters you need to clean up after, but also businesses that illegally dump in the same area. According to many urban city reports, only an average of 25% of refuse at homeless camps actually comes from the homeless. Nearly 75% is from illegal dumping by companies who figure their waste will just blend in.
No matter where the trash comes from, you have to remove it, and that's where we come in. Be Junk Free, based in Visalia, California, and serving the Tulare County and Kings County area residents and business owners, offers homeless camp clean up and abandoned property clean up services to remove unsightly trash off your property and out of structures.
By removing the hazardous debris left behind, homeowners and business owners can ensure a healthy, safe environment for future pedestrians, employees, customers and residents – and lower your liability for any harm that might come to them from those substances. Give us a call at (559) 786-0937 to learn more about our homeless camp cleanup services right away.